Why Nature-Loving People Love Subarus:
5 Things You Might Not Know and 2 That You Probably Do
---
Here in Wenatchee, we are surrounded by the beauty of nature. Opportunities for outdoor recreation of all kinds are easily accessible by car.  And whether you find yourself by the river, at the trailhead of one of our area hikes, or on the road to the ski hill, you are probably going to see a lot of Subarus.
It's no secret that a lot of nature-loving people love Subarus.  And it's no surprise, because Subaru is safe, reliable vehicle that can take you just about anywhere you want to go - and in all kinds of weather - to experience the great outdoors.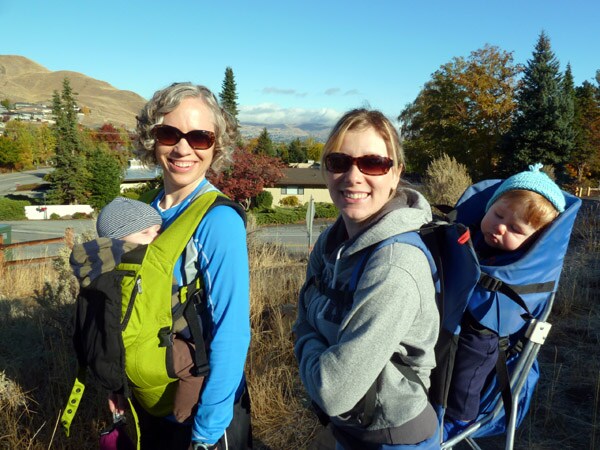 But there are more than personal reasons to choose a Subaru.  
Subaru of America believes that it has a responsibility - not just to the people who buy Subarus - but also to the environment, to keep the world clean and beautiful for future generations.
That's why Subaru's Corporate Social Responsibility policy includes the use of practices that protect and preserve the environment.
---
Here are 5 cool things about Subaru's commitment to the environment that you might not know.
1) Subarus are Made in Zero-Landfill Plants

Since 2004, Subaru manufacturing plants have not sent any waste to landfills. All waste is recycled or turned into electricity. A single-family home produces more waste in a day than a zero-landfill manufacturing plant does in one year.
2) Subaru Uses Environmentally-Friendly Plant Processes
Subaru of Indiana Automotive is a leader in eco-friendly plant process, earning the WasteWise Gold Achievement award from the U.S. Environmental Protection Agency (EPA) for Community Involvement in 2009, Climate Change in 2008, and Industrial Recycling in 2007. Subaru also had the first plant in the United States to be ISO certified for excellence in both environmental management systems and energy management systems.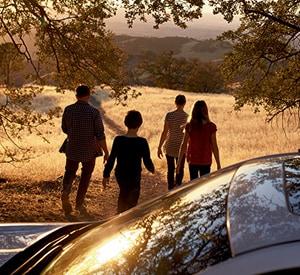 3) Subaru Supports Backyard Wildlife Habitat
In 2003, Subaru of Indiana Automotive, Inc. was the first automotive assembly facility to be designated a Backyard Wildlife Habitat by the National Wildlife Federation. Over 800 acres serve as a home for wild birds and animals such as white-tail deer, Canadian geese, mallard ducks, red-tail hawks, blue heron, beavers, coyote, and bald eagles.
4) Subaru Has Designed New Facility to Be LEED Certified

Leadership in Energy and Environmental Design (LEED) certification is the nationally accepted benchmark for the design, construction and operation of high performance green buildings.  Subaru's new Auto Parts Distribution, Training and Office Complex in Portland, OR was designed to meet the U.S. Green Building Council's "LEED Silver" category.   
5) Subaru Partners with Green Organizations

Subaru believes in supporting organizations that support the environment and outdoor recreation.
Here are a few of Subaru's green partners: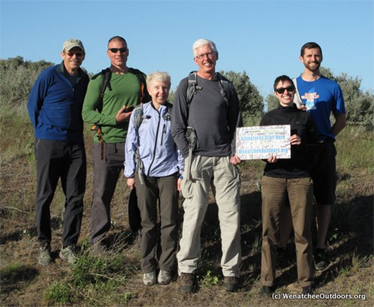 United By Blue sells "ocean-friendly apparel" that, for every product sold, removes 1 pound of trash from our world's oceans and waterways through company organized and hosted cleanups.  Subaru is the official vehicle used at United By Blue Cleanups.
Five Rivers MetroParks is a nationally recognized conservation agency in Dayton, Ohio.  Subaru is the official vehicle of Five Rivers MetroParks' outdoor recreation initiative and the sponsor of  MetroParks' annual outdoor recreation festival.
Subaru is a principle partner of the Leave No Trace Center for Outdoor Ethics (LNT), a nonprofit organization based in Boulder, CO that promotes and inspires responsible outdoor recreation through education, research and partnerships.
Cascade Subaru-Wenatchee partnered with WenatcheeOutdoors.Org to offer hiking classes and outdoor recreational events for beginners. Subaru is also the official vehicle of Washington's premier ski area at Mission Ridge.
---
Good for the Environment, Good for Subaru Owners
Subaru's commitment to the environment also translates into benefits for Subaru owners. Two well-known reasons why Subaru owners love their cars are:

1) Subaru Builds Cleaner, More Efficient Vehicles
Cleaner:
Subaru has offered certified Partial Zero Emission Vehicles (PZEV) since 2003 on Legacy, Outback and Forester models. PZEVs help protect the environment by reducing smog-forming emissions. Subaru PZEVs meet California's Super-Ultra-Low-Emission standard. Gasoline PZEVs can have even lower emissions than hybrid or alternative fuel vehicles.
Efficient:
Subaru Symmetrical All-Wheel Drive flows power to all wheels, allowing the vehicle to grip the road while still delivering greater fuel efficiency.
Clean and Efficient:
The Subaru CrossTrek Hybrid is the most fuel-efficient, lowest-emission AWD hybrid crossover in America.
2) Subaru Builds Vehicles that Last
Subarus are built according to the highest standards in manufacturing. In fact, 96% of Subaru vehicles sold in the last 10 years are still on the road today. The longevity of Subarus results in fewer vehicles in landfills... not to mention satisfied, loyal customers.
Why do YOU love your Subaru?


There are many more reasons why people in the Wenatchee area love their Subarus.  Join the Cascade Subaru community on
Facebook
and tell us why YOU love Subaru!