Enjoy Every Season with Subaru All-Wheel Drive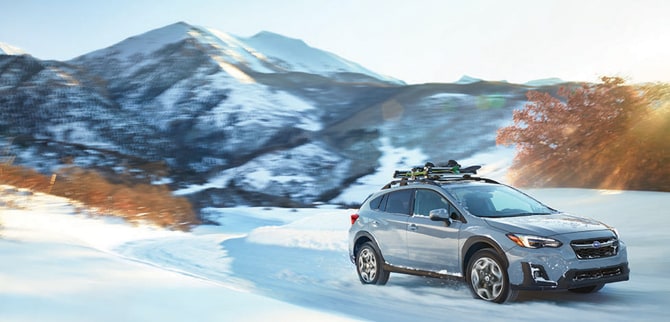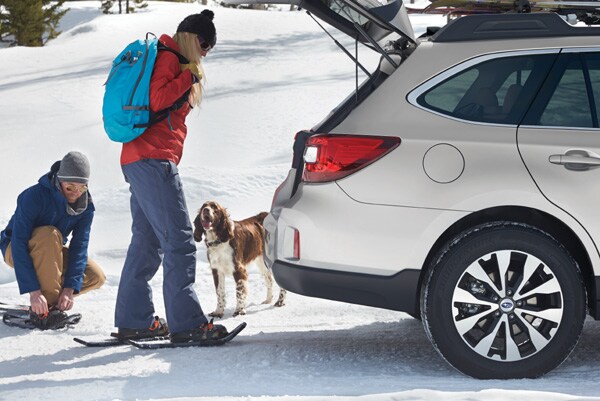 Wenatchee Has All Kinds of Weather and Road Conditions
Drivers in Wenatchee, Washington experience all kinds of weather in all kinds of environments. And anyone will tell you - nothing grips the road like a Subaru.
Winters are cold with snow; summers are dry and hot. The city of Wenatchee lies in a desert, close to the confluence of the Wenatchee and Columbia Rivers and near the sage-steppe ecosystem of the foothills as well as the rugged terrain of the Wenatchee Mountains and Cascade Range. While Wenatchee is typically sunny, you can drive over the mountains and find yourself in the rain in Seattle in just a few hours.
Subaru's Solution: Symmetrical All Wheel Drive


Subaru's secret to great traction and all-weather handling is the Symmetrical All-Wheel Drive (AWD system) - designed to provide stability, efficiency, durability and power, as well as quicker response during slippery conditions. Symmetrical AWD comes standard on All Subaru Models except the BRZ.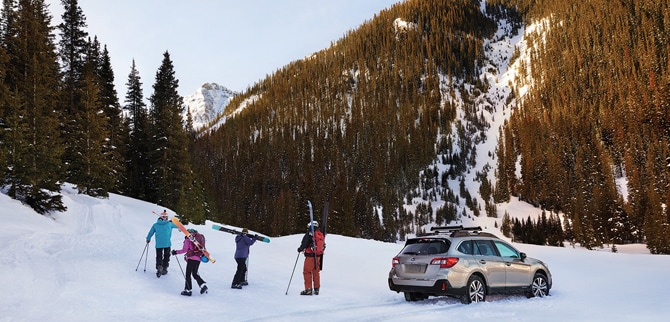 So why should you consider Symmetrical AWD? 

The Top 10 reasons why we like Subaru's All-Wheel Drive10.  Keeps You On Track.
  Rear-wheel drive vehicles often oversteer in a turn, causing your back end to swing out and make you feel a loss of control.  Subaru's AWD keeps your wheels where you want them.
9.  Power When  You Need It. 
Front-wheel drive automobiles typically understeer or push in a turn, giving you that feeling of pushing against a headwind, wondering if you're going to make the corner.  Subaru's AWD gives you more power when you need it.
8. Maximum Acceleration. 
Symmetrical AWD sends power to all wheels at the same time - allowing for maximum acceleration.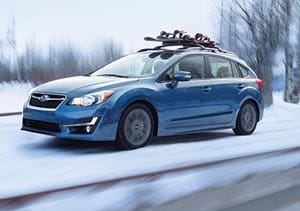 7. Grip Not Slip.
  Most 4 wheel drive or all-wheel drive cars and SUV's use a "slip then grip" technology.  Subaru's Symmetrical AWD distributes power between all four tires in a balanced manner. In slippery conditions the power instinctively flows to the wheels with the best traction.
6. Symmetrical Transfer of Power. 
Subaru has the entire drive system mounted in a straight, symmetrical line.  With Symmetrical AWD, the engine mounted in line with the drive train, giving a more seamless transfer of power to all four wheels.

5. Simple, Efficient Design.
  Other AWD systems need additional drivetrain components to route the same power to the wheels, often using complex designs and more components, which can reduce efficiency.
4. Low Center of Gravity for Stability. 
Subaru uses a horizontally opposed engine in its Symmetrical AWD.  This engine can be positioned low in the vehicle, bringing the center of gravity as low as possible, and toward the center of the vehicle itself.  A low center of gravity translates into more stable vehicle behavior when cornering.
3. Balance Plus Traction Equals Comfort. 
Superior weight balance combined with AWD traction limits rolling and pitching, which can occur driving around corners or braking.  This means maximum stability and ride comfort for all passengers.
2. Less Stress Can Keep You Safer.
  Since symmetrical AWD ensures more stable driving under a range of different driving conditions, you can drive with greater peace of mind. This lessens driver fatigue, which is important safety concern.
And The Number One Reason Why We Like Subaru's Symmetrical All-Wheel Drive?1. It's Really, Really, Fun! 
If you've never experienced Subaru AWD, call Cascade Subaru in Wenatchee, Washington for a test drive. Or, fill out the form on the right hand column of this webpage and we will contact you. You'll see what we mean!